Welcome to microbiology department
---
Microbiology is emerging as the key biological science. This area is concerned with the physiology, biochemistry, molecular biology, ecology, biotechnology and uses of bacteria, fungi and viruses. Microorganisms provide the models used in molecular biology for research. This research at the molecular level has provided, and continues to provide, the answers to numerous fundamental questions in quality control and assessment of food and pharmaceutical products, genetics, metabolism and cell forms and functions. There are growing recognitions of the potential of microorganisms in m ...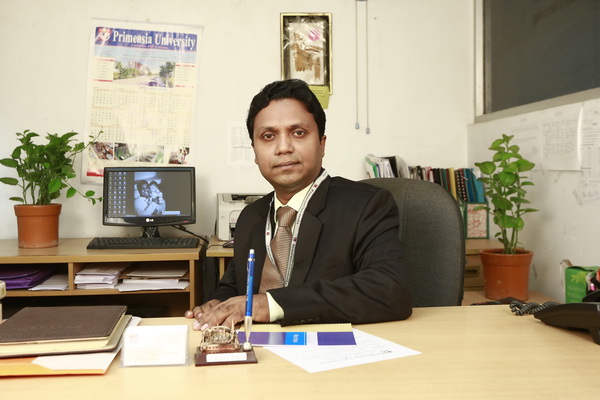 Dr. Suvamoy Datta
Dean and Professor
B.Sc. in Microbiology, DU,
M.Sc. in Microbiology, DU
Ph.D. (University of Tokyo, Japan)
Post doc (University of Minnesota, USA)
Microbiology has proliferated into an exciting discipline of science in last few decades. Its activity is included but not limited to Pharmaceuticals Food and beverage, Environment, Medical and Clinical sectors as well as other aspects. All of these aspects are affected with discoveries of Microbiology. At this era, Microbiology is becoming the answer to many of plaguing questions of human race, including sustainable bioenergy, production of various chemicals, enzymes, vaccine development against various plaguing diseases as well as dealing with emerging threats of ant ...